Handy Mail is a twice weekly mail forwarding service from Laredo, Texas, serving all the communities along the Lakeside north shore, Ajijic, Chapala, San Antonio Tlayacapan, La Floresta, San Juan Cosala, Racquet Club, and Jocotepec.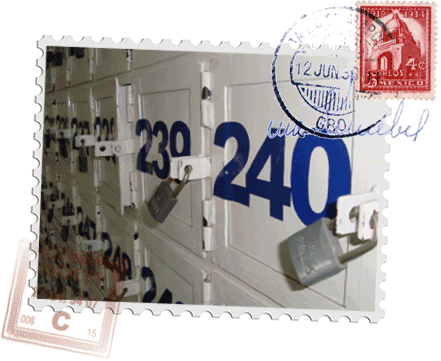 We can give you a box number now via email.  The cost is $24 USD / month on a 6 months basis, $27 for a single month,  or for a full year's service we will give you one month free (you pay for only 11 months).   All are LARGE Boxes.  We have the lowest prices plus additional free services.
You can receive mail from people worldwide at a United States postal address; plus a Mexican address for receiving mail inside Mexico and drop-off messages and packages from just about any place.  Packages cannot be sent to your Laredo address.  These must be sent directly to your Mexican Handy Mail Box address.  
We will also:
Mail your stamped letters for only $30 Pesos to the USA and Canada. 
Forward your mail when you are away (we're the only firm which does).
Advise by email when you receive mail.
Sell US stamps.
Give you FREE internet and FREE International phone service.
Our friendly staff all speak English.
We are open, including on almost all Holidays of the countries we serve.  On the few days when we close, we will advise you by email ahead of time.
    Week days from 8:00 a.m. to 6:00 p.m. 
    Saturday from 9:00 a.m. – 2:00 p.m.